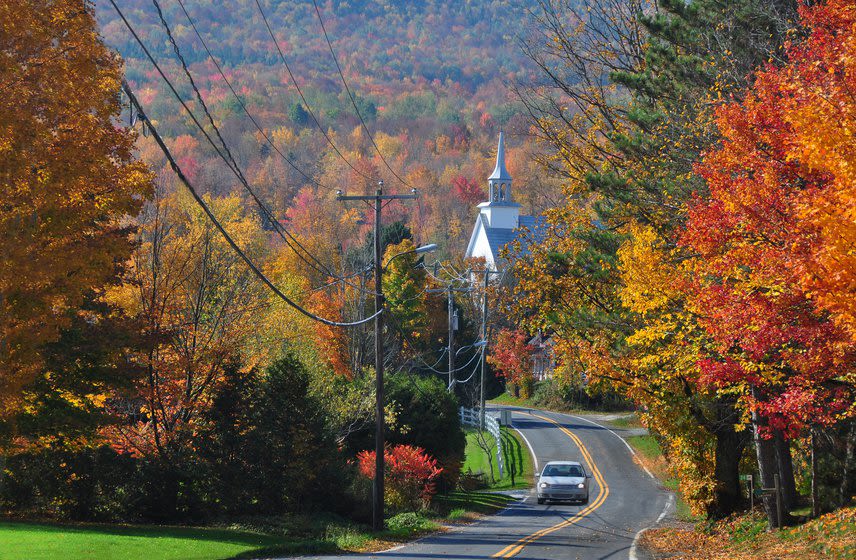 Will Ohio Lawmakers be Raising the Driving Age?
---
If you've been keeping up with the news, then you may have heard about Senate Bill 293 a few months back. SB 293 is a bill many are in support of that would raise the current driving age in Ohio to make the roadways safer for both teens and other motorists. If passed, SB 293 would "extend the temporary instruction permit phase for new drivers to 12 months, up from six months" [Source: Dayton Daily News]. Aside from that, the "bill would also delay issuance of the first license to 16 ½ years of age and set the curfew for unsupervised teen drivers to 10:00 p.m.," which is two hours earlier than what the current curfew is set at now.
The fact is, too many auto accidents involving teens are occurring, many of which are caused by a driver's inexperience. The source highlights that by simply adjusting the curfew time from midnight to 10:00 p.m., the state could see a "5 percent reduction in fatal crashes" and by moving the license age up to 16 ½ from 16, the state could potentially see "another 7 percent reduction" in fatal accidents. By a teen getting more practice in behind the wheel before they are sent off on their own will help improve their driving skills and, in return, could make the roads safer for all motorists, regardless of age.
Because many are already aware of the how dangerous a teen driver can be to both themselves and the others occupying the roadways, there are several agencies who are backing SB 293 including "the Ohio Conference of AAA Clubs, Ohio Association of Chiefs of Police, Ohio Fraternal Order of Police, Nationwide Children's Hospital, Ohio PTA and others," says Dayton Daily News.
What's happening with SB 293 now?
SB 293 was first introduced to the Senate on April 23, 2018, and it wasn't until June 27, 2018, when the Senate passed it. The bill was then introduced to the House on July 2, 2018, although The Ohio Legislature has not provided any further updates on the bill's status. Although it only took the Senate two months to make their decision, it has already been three months since it has been handed over to the House so it could take a few months before any decision is made on it.
In the meantime, while the bill is being deliberated on, parents of teen drivers should be taking the time to review with their teen the behavior they expect of them when behind the wheel. Some things you might consider reviewing with your teen include:
Remind them that underage drinking is illegal and dangerous. That means your teen should never consume any amount of alcohol or drug or get into a vehicle with someone who has.

Explain to your teen the importance of wearing their seat belt. Although you probably remind your teen over and over again the importance of driving safely and responsibly, accidents are still going to happen and you need to be sure your teen is taking all the safety precautions they can to prevent a serious injury in the event an accident transpires. Not only do seat belts save lives, but they also decrease the chances of a person sustaining a severe injury.

Remind your teen to never drive while drowsy. Did you know that in 2016, drowsy driving claimed 803 lives? To make matters worse, during that same year "ten teen drivers aged 15-18 accounted for almost one out of every 10 fatal drowsy driving crashes" that occurred [National Highway Traffic Safety Administration (NHTSA)].
[Source: NHTSA].
While driving is one of the most exciting things a teen has to look forward to, we must remember that it is not only dangerous but could also cost a teen their life. So, be sure to always encourage your teen to be on their best behavior while driving and take all necessary precautions to prevent an accident.
Now, if your teen was the unfortunate victim of an auto accident that occurred in Columbus, OH, whether they were the driver or a passenger in someone else's vehicle, you will want to familiarize yourself with that your legal rights are as a parent. If your teen suffered serious injuries, you may be able to recover compensation from multiple parties depending on who was at fault to help cover the medical expenses you have already begun to accrue.
To find out what your case is worth and what legal options are available to you to obtain this amount, contact our office to speak with Columbus, OH car accident attorney E. Ray Critchett today.
E. Ray Critchett, LLC can be reached at:1071 S. High StreetColumbus, OH 43206740-282-5393