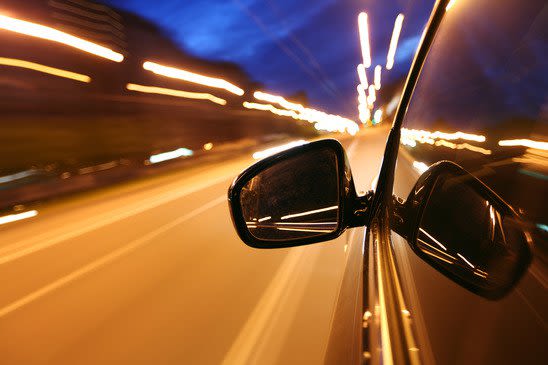 Why Are Ohio Drivers Seeing Their Auto Insurance Rates Increase?
---
Despite the fact that Ohio is one state that has the lowest insurance rates in the country, drivers are beginning to see an increase in their insurance premiums as distracting driving continues to contribute to the rising number of auto accidents that are occurring. According to The Columbus Dispatch, "auto insurance rates among the state's top 10 insurers, which control 77 percent of the Ohio market, increased 4.1 percent last year." This marks the "highest increase [the state has seen] in at least a decade."
The news outlet highlighted that State Farm, which is the largest auto insurance provider for the state of Ohio, raised its rates 9.8%. The reality is, with more distracted drivers out on the roadways, the more car accidents that are likely to occur. Unfortunately, many individuals fail to see just how dangerous it is to respond to a text message or read an email which is why we continue to see the death toll rising. Last year, the Ohio Department of Public Safety reported that there were 303,298 crashes, which is up from the number of collisions that occurred in 2013 and 2014.
Aside from distracted driving accidents contributing to the increase in insurance rates, today's vehicles are also more expensive to repair, says the source which results in the insurer having to spend more when required to reimburse for a car accident claim. On top of that, the source cited that the with the state's economy continually improving, more individuals are taking on jobs which results in more individuals having to drive to and from their place of employment. Between more drivers occupying the roadways, drivers operating their vehicles distracted, and vehicle repairs costing a significant amount more than they once did, it is clear why Ohio drivers are seeing their insurance rates inflate.
How do I know if my insurer is properly compensating me for my injuries?
Now, because insurers are taking it upon themselves to raise their rates when drivers display behavior that contributes to more car wrecks occurring, it is important that motorists who engage in an accident with one of these drivers are properly compensated for their property damage and/or injuries, although not all are. The reality is, after an individual is involved in a car accident, they often experience certain long-term effects as a result of the injuries they suffered, however, insurers don't always take this into account when it comes time for them to pay for the damage their policyholder has caused.
Therefore, to be sure you are fairly compensated for the damage and/or injuries you suffered as a result of the recent accident you were involved in, contact Columbus, OH car accident attorney E. Ray Critchett so that he can assess your case and determine its true value. While your insurer or even the at-fault party might be claiming they are providing you with the maximum amount of compensation you are entitled to receive, this isn't always accurate which is why you need a legal professional working on your side, protecting your interests.You can reach E. Ray Critchett, LLC at:1071 S. High StreetColumbus, OH 43206740-282-5393