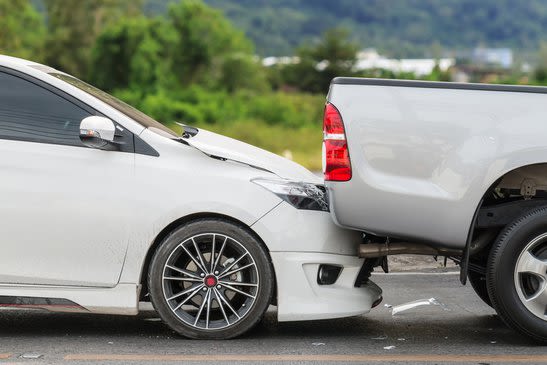 What are Some Newer Tactics I Can Implement to Reduce Being Distracted While Driving?
---
We all know how dangerous it is to check our cell phones while driving, let alone engage in a lengthy conversation via text, but the issue still exists because drivers continue to use their cellphones when behind the wheel of a moving vehicle. Many of us can agree that we have witnessed some pretty close calls when out on the roadway and we hear about fatal accidents that have occurred all because a driver decided to check their Facebook account or was busy sending a message on Snapchat.
While you may already know how risky it is to even glance down at your cell phone when your eyes should be on the roadway ahead, more needs to be done to combat this form of distracted driving. In 2016, we lost 3,450 lives to accidents caused by distractions [Source: NHTSA]. Although there has been much talk about what you can do to reduce the chances of using your phone while driving, newer methods have been discussed on various news source platforms and we are sharing with you some of them below.
If you are an IPhone owner and are looking for ways to combat distracted driving, you might be interested to learn a little more about the "Do Not Disturb while Driving" feature that Apple recently rolled out in the iOS 11 update. The update carries a feature with it that allows you to block alerts for both calls and texts and there are other apps available for download for both IPhone and Android users that allow you to set-up automatic replies to incoming calls or texts for you and your teens[Source: ABC 7 News]. Lifesaver is one app that is compatible with both iOS and Android devices. The app allows parents to receive notifications, blocks text messages, blocks calls, tracks safe miles driven, and even rewards those who practice safe driving.

If your vehicle comes equipped with Bluetooth capabilities, pair your phone before your take off, put it out of sight, and use the command features in your car.

You also browse current events published on the internet that describe various accidents that have occurred all because of a driver who was distracted by their cellphone to help you realize just how dangerous it is.
Until more and more drivers continue to monitor their cell phone usage while driving, we can only expect that more distracted driving accidents are going to occur. And if you or your child was recently involved in an accident caused by a distracted driver in Columbus, Ohio, we encourage you to contact E. Ray Critchett, LLC at 740-282-5393 so we can begin helping you to get through this unfortunate time. Whether you are looking to pursue a personal injury lawsuit or need help recovering the compensation from your insurance carrier, our dedicated and skilled Columbus personal injury attorneys are more than qualified to get the job done.