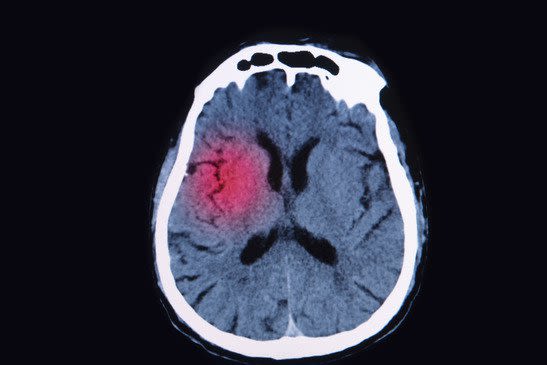 Ohio Supreme Court Ruled that it May Count CTE as a Latent Disease in Recent Case that was Filed
---
Should the courts rule in favor of allowing the concussion-related disease to be considered as a latent one, it would help extend the timeframe athletes and others who suffer from it have to file a personal injury lawsuit.
Football has been around for many years and has developed into one of the most popular sports played today. Did you know that the National Football League (NFL) ranks fifth among domestic professional sports leagues in the world by total attendance? [Source: NFL]. The fact is, football is entertaining, exciting, and even a little controversial which is probably why so many people enjoy watching it. Now, as exciting and entertaining as football may be, it has caused many individuals who currently play or have played in the past to suffer from serious and even life-threatening injuries. While most players today are aware of the risks associated with playing the sport, players from years ago weren't and didn't realize the devastating effects those hits to the head would have on them and their health.
Today, many current and former football players find themselves suffering from various conditions, including chronic traumatic encephalopathy (CTE). CTE is "a progressive degenerative disease of the brain found in people with a history of repetitive brain trauma (often athletes), including symptomatic concussions as well as asymptomatic subconcussive hits to the head that do not cause symptoms" [Source: Boston University]. This has led to many filing personal injury claims after they were able to make the connection between playing football and the symptoms they experienced. Unfortunately, not all have been successful with winning their cases as some didn't begin noticing signs of their condition until years later and after the statute of limitations had passed.
Now, although there have been many cases that were processed through the courts and then thrown out given they didn't meet the filing deadline, one case may change how all others related to it are handled.
Bloomberg Law recently reported that a lawsuit was filed by the estate of a former Notre Dame football player, Steven Schmitz, and despite the fact that it was filed well beyond the statute of limitations, the estate has been permitted to "proceed on with its negligence claims." Why? The courts recently ruled that the condition, CTE, may be classified as a "latent disease" which means this case would not be subject to Ohio's usual time bar.
The news outlet says that this case is "significant" and could "help thousands of other players who have filed similar concussion-related suits across the country against a variety of professional, collegiate, high school, and youth sports leagues from football to gymnastics." As you know, many judges will use past case verdicts when ruling on a case and should the Ohio Supreme Court decide that CTE is a latent disease, it would allow many more who were initially barred from filing suit to now proceed on and take legal action.
The source spoke with Matthew Mitten, who is the executive director of the National Sports Law Institute at Marquette University Law School in Milwaukee who said the case "opens the door to timely-filed tort claims against sports leagues, governing bodies, and teams by athletes who didn't know or should have known their neurological impairments were caused by their wrongful conduct while playing the sport until recently."
This case could be a big break for many athletes who suffer from CTE as well as for the families who have a lost a loved one to the disease.
Did you suffer an injury in an accident that occurred in Columbus, OH a long time ago?
With the rules governing when you can and cannot file a personal injury lawsuit constantly changing, it is important that if you were involved in an accident and only learned of your injuries recently that you consult with a personal injury lawyer to find out whether you are still permitted to take legal recourse. Attorney E. Ray Critchett can assess your incident to determine whether you qualify to take any form of legal action and what your case might be worth.
To set up a time when you can speak with Columbus, OH personal injury lawyer E. Ray Critchett, simply call us at 740-282-5393 to schedule a consultation.
E. Ray Critchett, LLC is located at:1071 S. High StreetColumbus, OH 43206740-282-5393