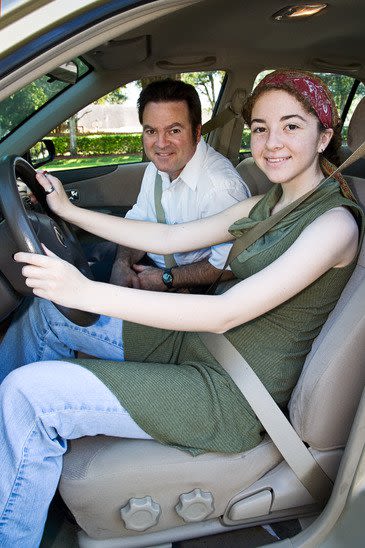 Driving Courses Offered in Columbus Help Prepare Teens for Emergency Moments on the Roadway
---
When a teen driver gets behind the wheel of a vehicle for the first time, it's like a whole new world for them. And as they progress with their driving and are permitted to venture out more, they begin to get a little more comfortable with the task, however, they are still far from experienced. The fact is, teens need time and training before they are truly able to handle what the road brings with it. and even then, it is still a very dangerous place for teens. Did you know that 11 teenagers die every day in the U.S. as a result of texting or engaging in another form of distracted driving [Source: ABC 6 On Your Side]?
While a teen's behavior contributes to these accidents occurring, sometimes, it is the other drivers on the roadway that make it difficult for teens to operate a vehicle. For instance, if a vehicle stops abruptly in front of your teen driver's vehicle, they need to know how to handle that situation so that they can prevent a crash from transpiring. Unfortunately, not many do which is why accidents continue to occur. But, there are ways you can help prepare your teen for driving and it starts with getting them adequate training.
The Better Ohio Teen Drivers workshop is offered to teens to help address those "wide-eyed moments," which would be an emergency situation that could leave a teen shocked and frozen as opposed to being able to think and react. The Better Ohio Teen Drivers is a non-profit corporation that was founded by Mark Bloom. Bloom wanted to "address what he felt was lacking in traditional driver education courses" by creating his own. Although it is important for teens to be able to park correctly or stop at a stop sign, they need to be able to handle those times on the road when things go wrong. So, Bloom took his knowledge of cars as he was a former race car driver, and what is lacking in the driving courses today, and combined it all together to create a workshop.
Some of the things teens learn during his workshop include:
How to develop skills for wet braking and steering. Students will learn how to brake effectively under slippery conditions and maintain their ability to steer the vehicle under heavy braking.

Emergency lane changes. Students will learn how to effectively steer instead of brake to avoid a crash.

Spin avoidance. The "Spin Avoidance Car uses a device called the Drift to simulate traction in adverse weather conditions."
If you are interested in having your teen attend this workshop, it is offered at various times throughout the year. The classes are offered at the National Trail Raceway located at 2650 National Rd. SW, Hebron, OH 43025. To find out more about the courses and the cost, you can call 614-273-3649 or visit the Better Ohio Teen Drivers website.
Now, if your teen or even you have been involved in a wreck in Columbus recently and you wish to learn more about what you are entitled to collect that may cover medical expenses and even lost wages as you have been unable to work, contact E. Ray Critchett, LLC today. Columbus, OH personal injury lawyer E. Ray Critchett comes highly recommended by past clients and is prepared to help you recover the compensation you are due. At our firm, we handle the paperwork, phone calls, and everything else so that you can place your focus on a speedy recovery.
You can reach E. Ray Critchett, LLC at:
1071 S. High Street
Columbus, OH 43206
740-282-5393