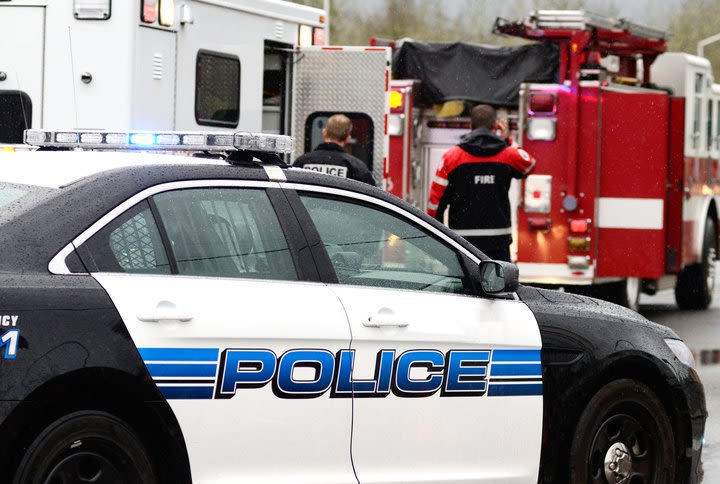 City of Columbus Awards Family $410,000 After Their Loved One was Killed in a Fatal Accident Involving a Fire Truck
---
After waiting five years for their lawsuit to settle, a Columbus family has finally been awarded $410,000 for the death of their loved one from the city after having filed a wrongful-death lawsuit back in November 2013. Firehouse.com reported that on November 12, 2013, Elvyra T. Glenn, who was 86-years-old at the time, had been driving in Columbus when her vehicle was struck by a fire truck at the intersection of Brice and Refugee roads.
The fire department had received a call which prompted the dispatch of firefighters from Station 32 located at 3675 Gender Road. Paul Sheridan, the operator of Engine 32 which was the truck involved in the wreck, said that at that time, "he activated an electronic siren before leaving the station but did not activate a mechanical siren during the response." The truck then proceeded to its destination which was located at 5400 Sedalia Drive. While en route, Sheridan entered the Brice and Refugee intersection without using sirens or lights, says the news outlet. The fire truck had been traveling west on Refugee Road and Glenn had been heading south on Brice Road.
Sheridan stated in his affidavit that "traffic was heavy as he approached the intersection and that he pulled an air horn in short bursts to warn drivers of the engine's approach." Although the light at the intersection had been red, Sheridan "believed he had clearance to make it through unimpeded." And as he proceeded to cross through the intersection without coming to a complete stop, that is when he collided with Glenn's vehicle at about 35 mph. While Glenn did survive the impact of the crash, she later passed away on November 19, 2013, from the injuries she had sustained in the accident.
William R. Glenn, the son of Elvyra T. Glenn, decided to file a wrongful death lawsuit on behalf of his mother.
Now, although the 10th District Court had ruled that the City of Columbus had immunity from the incident, which meant that it would be protected from being sued for the injury or death of another, that immunity didn't quite extend to cover Sheridan's actions. That meant the courts had to determine whether Sheridan operated the fire truck in a reckless manner. Now, the lawsuit alleged that the "truck entered the Brice and Refugee intersection without using sirens or lights," and based on the division's rules, it appears the firefighter may have behaved irresponsibly. According to the division's rules, "a vehicle must stop at red lights and only proceed when it can be done safely."
Although Sheridan claimed that at that time, he did believe "he could cross the intersection safely," he later said, "with the benefit of hindsight, I feel I did not enter the intersection safely because an accident occurred." He went on to say, "I also feel that if I had come to a complete stop at the intersection, the accident would not have occurred." Sheridan has since retired from the department and because the evidence that was gathered indicated Sheridan did engage in reckless behavior, the courts ruled in favor of Glenn and a settlement was reached in the case.
What should I do if I engaged in an accident with a city worker?
Accidents involving city workers differ from those that involve the driver of a passenger vehicle. Not only are there certain laws that protect these workers and entities from being sued, but there is also a much shorter timeframe a victim has to take any sort of legal action given they are permitted to do so. Therefore, if you were involved in a car accident with a city worker in Columbus, OH, it is best you contact our office to speak with Columbus, OH accident attorney E. Ray Critchett to determine if you have a viable case on your hands.
If we determine that your case permits you to proceed on and take legal recourse against the agency you believe is responsible for the crash, then we will be glad to assist you with the process you must follow in order to do so. To learn more about filing a lawsuit against a city entity and how much your case might be worth, contact us today by calling 740-282-5393.
You can reach E. Ray Critchett, LLC at:1071 S. High StreetColumbus, OH 43206740-282-5393