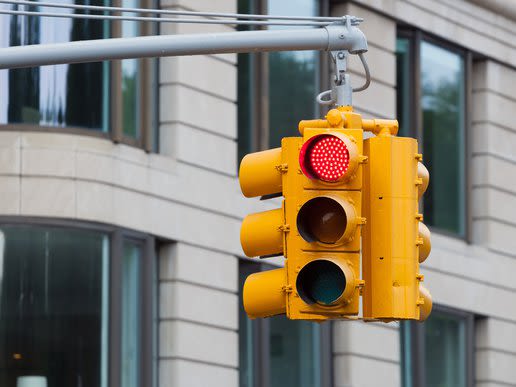 5 Pedestrian Safety Tips You Can Begin Implementing Immediately
---
Between 2011 and 2015, the city of Columbus, OH averaged around 11 pedestrian deaths per year. But, in 2016, the city saw a spike in this number when it increased by 81%. The age range of the individuals killed in these accidents started at age 6 and went all the way to age 93 [Source: The Columbus Dispatch]. While children are generally more vulnerable to these types of accidents, anyone can become the next victim if they aren't being cautious and careful.
The fact is, drivers aren't always looking out for people who happen to be walking, and it is especially more difficult to see small children which is why pedestrian safety is something that should always be discussed with your children. When kids are playing outside, their curiosity sometimes overshadows the true dangers they are being exposed to and the only way to help prevent an accident is by discussing these dangers with them.
Although it is important that children become aware of the ways they can stay safe when playing outside, walking home from school, or simply crossing the street, many adults were also killed in the pedestrian-related accidents that have already occurred. With that being said, anyone can benefit from these safety tips we are about to share with you.
Pedestrian Safety Tips for the Entire Family
Stay Alert. Just as a driver needs to be attentive and alert, so does a pedestrian. Avoid using your phone, as tempting as it may be, and encourage your young ones to do the same. You have a better chance at seeing a vehicle make a turn than they do at seeing you, but you won't know when a car is turning or where they are heading if your eyes are focused on your cell phone.

Don't wear headphones. The sounds around you help you to be aware of what is going on. Without being able to hear when a car is approaching, you risk becoming injured or even killed by a distracted driver who simply isn't concerned about the pedestrians who are out and about.

Follow the rules. If you aren't familiar with the pedestrian laws that apply to Ohio residents, you can visit the Ohio Department of Transportation website and read up on what these current laws are.

Avoid alcohol consumption. As obvious as it might be, many of the pedestrian accidents that occurred in the past years involved intoxicated pedestrians. Remember, alcohol clouds the mind and impairs your judgement. In return, your decisions might not be the best, even if you are just walking.

Walk in safe places. Be sure that you and your loved ones are using crosswalks and sidewalks when available. These things are there to help keep you safe so why not take advantage of them.
[Source: AAA Exchange].
And if you were recently involved in a pedestrian-related accident, Columbus, OH personal injury attorney E. Ray Critchett is available to help you. In most cases, an accident victim is entitled to compensation for their pain and suffering, and the only way to be sure you are receiving what you are rightfully due is to have E. Ray Critchett, LLC working on your behalf, with your best interest in mind. You can contact our firm now by calling 740-282-5393 and we will gladly schedule you for a consultation.