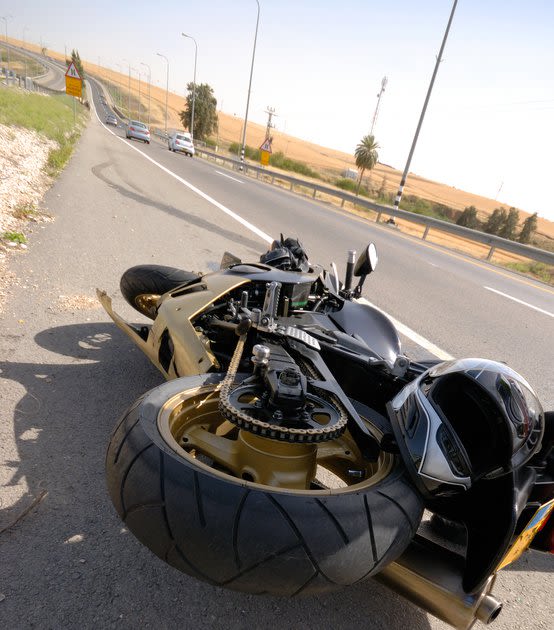 Who Can I Sue if I am Injured in a Motorcycle Accident?
---
Being involved in a motorcycle accident can be a devastating time for the person involved as well as their family. It's never easy to cope with the fact that the injuries you sustained may never heal properly or you may never regain the strength you once had. While a motorcycle accident cannot be reversed, there are legal options you can take advantage of that will help you going forward.
If you were informed that you would be required to attend therapy, visit a doctor on a regular basis, and/or stop working because of the accident you were involved in, there are ways to recover compensation that will cover these unexpected costs and losses. The best thing you can do right now is schedule a free consultation with Columbus, OH personal injury lawyer Ray Critchett who has experience in handling motorcycle crash cases. At our firm, we explain who you may be able to sue and how to go about initiating the lawsuit process.
Which parties may I hold liable and attempt to collect compensation from?
If you are wanting to hold a party or several parties liable for your accident you must be able to prove negligence was a contributing factor. That is where having a personal injury lawyer can be rather useful as they are going to know what to look for and how to prove this. While each case is handled differently, generally, there are a few parties a lawyer is going to consider when attempting to collect compensation to cover your damages that have arisen out of the collision.
We highlight below some of the different parties you may file a personal injury lawsuit against.
The manufacturer or the dealership- Sometimes, automobiles and motorcycles are made with a defect and are still sold to the consumer. Unfortunately, many of these companies aren't aware that the motorcycle was defective at the time and only learn that it was when someone becomes injured in an accident. But, if someone made a mistake in the manufacturing process or parts were purchased without being inspected, that means your accident could have been prevented had everyone followed through with their responsibilities.
Another motorist- Drunk and distracted drivers are only some of the motorists who may be held accountable for the unfortunate injuries you sustained. A careless or inattentive driver who was speeding or neglecting to follow roadway rules may also be considered at fault and required to compensate you as well.

Your employer- If you were involved in an accident while on the clock or your employer required you to operate a motorcycle without adequate training, they may be held liable as well.
With nearly 8.6 million private and commercial motorcycles being driven on U.S. roadways, there are various reasons why accidents occur that involve them. In 2015 alone, 88,000 people sustained injuries in motorcycle collisions so just know you aren't alone. [Source: Insurance Information Institute]. While many victims fail to follow through with any sort of legal action, remember, you have options and we want to help you become aware of what they are.
If you would like to schedule a meeting with a personal injury lawyer at E. Ray Critchett, LLC contact us now by calling 740-282-5393.