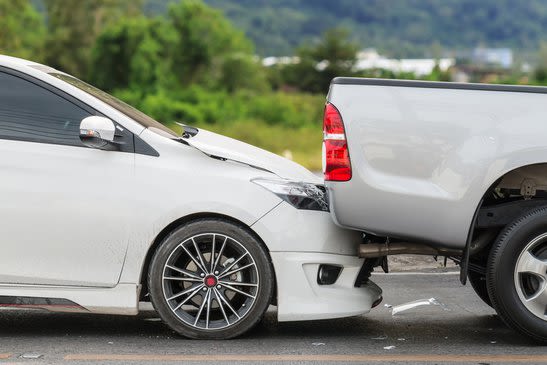 What Should I do if I am Involved in a Car Accident and a Police Officer Doesn't Show up?
---
The current weather conditions in Columbus, Ohio are having a tremendous impact on drivers. With the slippery and icy roadway conditions, drivers are being warned by Columbus Police to operate their vehicles with caution and care. Countless accidents have already occurred and police are urging motorists to use "common sense rules" while driving.
But, because Columbus continues to experience this inclement weather, Columbus Police also issued a statement saying that while they will do their best to respond to all calls, they may not be able to respond to accidents that don't involve any injuries. Today we are addressing the steps you want to consider following if you are involved in an auto accident in Columbus and the police are unable to make it to the scene.
Clear the roadway. To prevent any further accidents from occurring, you are going to want to clear the roadway and pull your vehicle off to the side. This will help reduce the chances of another car slamming into yours.
Exchange information. The easiest way to capture someone's information is to take a photo of their driver's license and insurance card. If you aren't able to take a photo, be sure you write down the following:
Their name

Address

Phone number

Insurance policy number

Insurance company

The name and phone number of the owner of the vehicle if it isn't registered in the driver's name.
Take photos of the accident scene. It's always a good idea to take photos of the surrounding area of where the accident transpired as well as the damage done to both your vehicle and that of the other driver. These pictures will be helpful later on when it comes time to file an insurance claim.
Go to the hospital or a physician and have yourself checked out. Remember, some injuries don't always show up right away and while you might be under the impression that you didn't sustain any injuries, an x-ray or body scan might reveal something different.
File a crash report with the Columbus Police Department. You can download the form by clicking here and will want to fill it out entirely before submitting it.
Now, if your accident did involve injuries and you believe the other driver was at fault for causing the accident, you may be entitled to collect compensation for the following:
Pain and suffering

Medical expenses

Lost wages

Loss of consortium
These are what we refer to as damages and the party who was responsible for the accident may be required to pay out what these damages amount to. To learn more about the steps you will want to take so that your injuries are compensated for, contact the law firm of E. Ray Critchett, LLC today by calling 740-282-5393. The Columbus, Ohio personal injury lawyers at our firm will fight to protect your interests and ensure your claim is handled fairly and in a timely fashion.