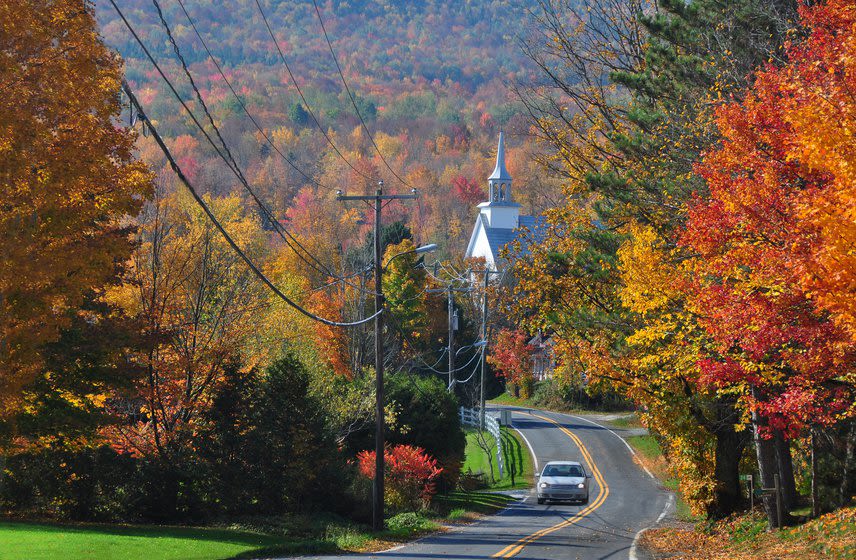 What Makes the Fall Season a Dangerous Time to Drive?
---
Fall begins on September 22nd and Ohio is one state where you are guaranteed to experience the beauty of the season. Between the breezy days and watching the leaves on the trees change color, Mother Nature gives Ohio residents so much to appreciate when this time of year rolls around. While many favor the fall season over most, there are a few concerns we would like to address regarding driving in the fall. While you may not think that this season presents any hazards, think again. There are a few dangers that are associated with driving in the fall and we are sharing with you what some of these are below.
According to Esurance, fall weather can be a bit unpredictable. While your day may begin bright and sunny, it may end gloomy and wet, resulting in you having to drive on slippery roadways. So, if you find yourself driving in the rain, whether it is in the morning or on your way home from work and the roads are wet, drive with added caution and refrain from speeding.

As much as we all love the beautiful fall leaves, when they begin to fall from the trees, some wind up drifting into the road. Esurance says the leaves can make the "streets slick while obscuring traffic lines and other pavement markings." The leaves also tend to hide potholes and other potential hazards and contribute to making the roads slippery when they get wet. Needless to say, if you come across a stretch of road that is filled with fallen leaves, drive carefully over it.

You may find that you will soon begin waking up to cooler morning with some fog. You should know that the fog can "limit your driving visibility and perception of distance" so be sure to drive with your low beams on and not your high beams as the light with bounce off the fog, creating a glare. When driving through fog, it is best that you also keep a safe traveling distance between you and the driver in front of you so that you have ample time to stop.

Be aware that the sun glare can make driving more difficult. "Sun glare can impact your sight for seconds after exposure, making it harder to see pedestrians, oncoming traffic, or the car in front of you." The sun can also make your commute harder if it is setting behind you. The sunlight may "bounce off your rearview mirror or reflect off traffic lights ahead, [which can] blind you for a split second."
With the fall season comes holidays, beautiful weather, and of course, the hazards we mentioned above. So, as we near closer to the start of the season, keep these things in mind and adjust your driving when necessary so that you reduce the chances of engaging in an accident.
In the event you are the unfortunate victim of an accident that recently occurred in Columbus, OH or were involved in a wreck a few months back and are still suffering from the injuries you sustained, it is best you contact Columbus, OH car accident attorney E. Ray Critchett. The reason is it a good idea to contact a lawyer following a wreck is that you are given the opportunity to become aware of the ways a legal professional can help you recover compensation for the damage that has been caused. The fact is, the state of Ohio has a statute of limitations that permits car crash victims to file a claim against another driver who caused an accident and you want to be sure you get yours filed before this deadline arrives.
So, to get a consultation scheduled so that we can discuss your accident and determine the best course of action to take so that you are provided the funds you need, visit or call E. Ray Critchett, LLC at:1071 S. High StreetColumbus, OH 43206740-282-5393