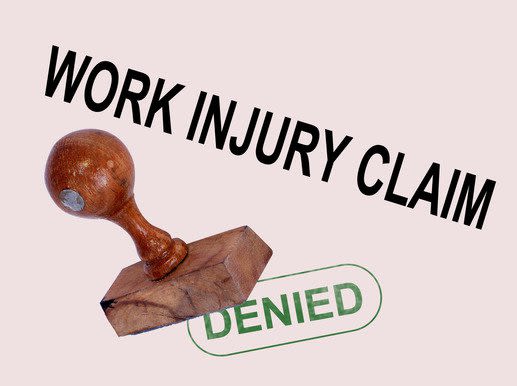 What are the Roles and Responsibilities of You and Your Employer After Being Injured at Work?
---
Being injured in a workplace setting isn't something a person anticipates happening. But, when an accident occurs, what are you to do? What rights do you have and are you entitled to compensation during the recovery period? These are all legitimate questions and one's Columbus, OH personal injury lawyer E. Ray Critchett answers for clients and prospective clients. The fact is, every work accident is handled differently and the circumstances surrounding the incident will all play a role in what the employee is able to collect. In most cases, a workers' compensation claim is filed on behalf of the employee so they can receive benefits to attend doctors' visits where the care they need can be rendered.
When filing a workers' compensation claim, there are certain roles and responsibilities that should be followed by both the employee and the employer. We discuss this in further detail below.
What is the role of an injured employee?
After being injured while on the job, the first thing you are going to want to do is report the incident to your employer.

If you filed a claim after the accident, be sure your employer is aware of this as well. The Ohio Bureau of Workers' Compensation (BWC) allows you, your employer, a medical provider, your employer's managed care organization, and even your legal representative to file a work injury claim online.

After a claim is filed, provide the BWC with all the requested information relating to your claim.

Follow the medical restrictions given by your provider.

Keep your employer informed on your progress. If any obstacles arise, be sure to make them aware of this as well.
What is the role of an employer when dealing with an injured worker?
An employer is required to report all workplace injuries to the appropriate department.

The accident should be investigated promptly.

They must inform the BWC on a decision to certify or reject the claim filed.

They are required to monitor the status of the injured worker if they are required to take time off from work.

The employer should also coordinate "remain at work/return to work" strategies with the managed care organization, medical providers, and the BWC.
If your employer has denied you benefits or you feel your case isn't being handled properly, don't hesitate to contact our firm.
When a Workplace Accident Turns Deadly
Unfortunately, some work accidents lead to more serious outcomes including death. Just a few weeks ago, an employee working for Fresh Mark, a meat processing plant in Ohio, was killed after getting his leg caught in a waste grinder [Source: Fox News]. In many cases involving a worker's death, the surviving family is able to file a wrongful death lawsuit or claim on behalf of the decedent to collect compensation for the damages that have arisen.
If you were recently injured in a work accident or you lost a loved one, please contact E. Ray Critchett LLC today to discuss your matter. There are many forms of compensation that might be available to you and we will fight for your right to receive all the benefits you are eligible for under the Ohio Workers' Compensation System. To get in touch with Columbus, OH personal injury attorney E. Ray Critchett now, give us a call at 740-282-5393.