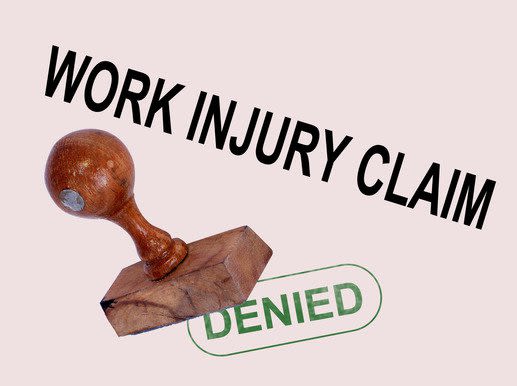 What are an Injured Worker's Rights in Columbus, Ohio?
---
You were involved in an accident on the job and sustained an injury. While you might be required to spend some time away from work, you also will be needing to attend doctor's visits on a regular basis. While recovery is important, you are probably wondering if this time away is going to be compensated for and whether your employer is going to cover your medical bills. These are both great questions and the answers to them are very important, especially if your family depends on you to supply the income.
So, not only are we are going to address those two questions, but we are also going to review with you some of your rights as an injured worker in the state of Ohio.
What are my rights as an injured worker?
According to the Ohio Bureau of Workers' Compensation (BWC), you have the right to:
Workers' compensation benefits given you sustained your injury while on the job or contracted an occupational disease.

Quick access to high-quality healthcare from any BWC-certified health-care provider you choose. In many cases, you may be asked by your employer to choose a physician from a select list of doctors who participate with his/her insurance. In certain instances, you may be able to seek care from a physician of your choice outside of the list but you will want to confirm this with your employer or their insurer prior to receiving treatment.

Have your approved medical bills paid and not be billed an additional amount. If you were injured on the job, your employer's insurance is responsible for covering your medical bills given you were seeking treatment for the work injury.

Expect prompt, professional, and courteous customer service from all BWC employees.

Access to your records either in person or online.

Receive timely payments for the allowed conditions in your claim. If you cannot work, your employer's insurer will compensate you at a specific rate for each day you are unable to work.

Be considered for all benefits and rehabilitation services for which you may be eligible to receive.

A quality independent medical examination when required in your claim.

Appeal a decision that has been made regarding your claim to BWC, the MCO, or the Industrial Commission.

Represent yourself or hire a Columbus work accident attorney at your own expense if you feel your claim is not being handled fairly.
Now, if you were recently injured on the job and you still aren't clear as to what your rights are or what you should expect from your employer, then consider calling us at 740-282-5393 to speak with a knowledgeable Columbus personal injury lawyer. E. Ray Critchett, LLC has been helping injured clients for years, providing them with legal advice, information, and guidance with their cases.
Rather than take your employers word for it, let a skilled personal injury attorney provide you with current information pertaining to your claim and review the details of it to ensure that it is being handled properly.