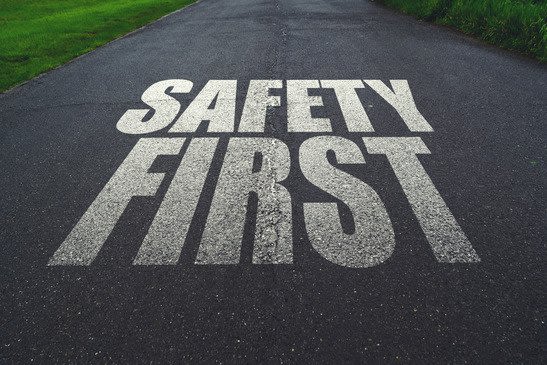 Top-Rated Booster Seats for Children in 2018
---
One of the most important things parents must do as their child grows and develops is choose the appropriate car seat to ensure their child is properly restrained. Car seats along with booster seats are essential, not to mention required, for young children to ride in. However, they must be the right size for your child in order to be effective and choosing the right seat all depends on your child's age, size, and weight. Now, as you probably have already seen, there are hundreds of car seats and booster seats available to purchase and choosing the right one may seem rather difficult.
While there are plenty top-rated car seats out there, for the purpose of this article, we are going to focus on the top-rate booster seats if your child has reached that point in their life where it is time for them to transition out of their car seat and into a booster seat. Choosing a booster seat can be somewhat scary for parents as they worry their child won't be as secure as they were when they were riding in their car seat. But, that is why it is always advisable that you do your homework first before choosing a seat for your child.
So, in an effort to help you with this, below we are listing some of the best booster seats based on the category they fall in (i.e. highback-to-backless boosters or highback booster) that are currently on the market based on crash test results provided by Consumer Reports.
Evenflo Big Kid Models (Highback-to Backless Booster)
These seats cost anywhere between $30 and $40 and the high back mode can be used for children who weigh 30-110 lbs. and are 38-57 in tall. The backless mode can be used for kids who weight between 40-110 lbs. and are 40-57 in. tall.
Nuna Aace (Highback-to Backless Booster)
These seats cost approximately $200 and can be used in highback mode if your child weighs between 40-110 lbs. and are 38-60 in. tall. The backless mode can be used if your child weighs between 50-120 lbs. and is 38-60 in. tall. While these seats may be on the higher end of your budget, Consumer Reports stated that they had excellent labels and instructions and provide "very good belt fit in highback mode."
Cybex Solution M-Fix (Highback Only)
These seats will cost you about $220 and are for children who weigh 40-110 lbs. and are 38-60 in. tall.
Cybex Solution X- Fit (Highback Only)
This model is cheaper than the M-Fix as it only costs $140. It can hold a child that weighs 33-100 lbs. and is 38-60 in. tall.
Harmony Youth Booster (Backless Booster)
This seat has no back and is good for children that are between 30-100 lbs. and 34-57 in. tall. It is also among one of the cheapest seats available priced at only $11 and it was reported that it does provide a very good belt fit.
Peg Perego Viaggio Shuttle 120 (Backless Booster)
This seat will cost you about $130 and is good for children who are 40-120 lbs. and 39-63 in. tall. Unlike other backless booster seats, the Peg Perego Viaggio has higher weight and height limits which will allow you to use it for a longer period of time.
Now, here's how Consumer Reports determined these seats were among some of the best on the market.
They evaluated the structural integrity of the booster seats in a simulated crash test along with how the seat belt fit on a test dummy that represented an average-sized 6-year-old.
They checked the belt fit in five different vehicles of different types and with different seating and belt geometries.

They rated each booster seat for how easy it was to use, which included an evaluation of its labels and instructions.

They use their fit-to-vehicle evaluations where they simulated "typical child movement by moving the dummy around to determine whether the belt remains in place."

The booster seats were also "subjected to a simulated 35 mph frontal crash to ensure that load-bearing components and key positioning features remain intact."
Aside from using this information to help you make an informed decision on which booster seat to purchase, you can also read reviews from other parents who purchased it to see what their thoughts were and how safe and effective they felt the seat was.
The truth is, parents looking to buy a booster seat simply want the best as they want to know the seat their child is sitting in will help reduce severe injuries in the event an accident arises. And if you were recently involved in an accident in Ohio where you and/or your child sustained an injury, contact Columbus, OH accident lawyer E. Ray Critchett today. While we can take the initiative to help prevent an accident and reduce the chances of sustaining a severe injury, we can't control the actions of others.
Therefore, if you would like to learn what your legal rights are and how you can go about collecting the compensation for the damage that has been done, call us at 740-282-5393 to schedule a consultation.
You can reach E. Ray Critchett, LLC at:
1071 S. High Street
Columbus, OH 43206
740-282-5393