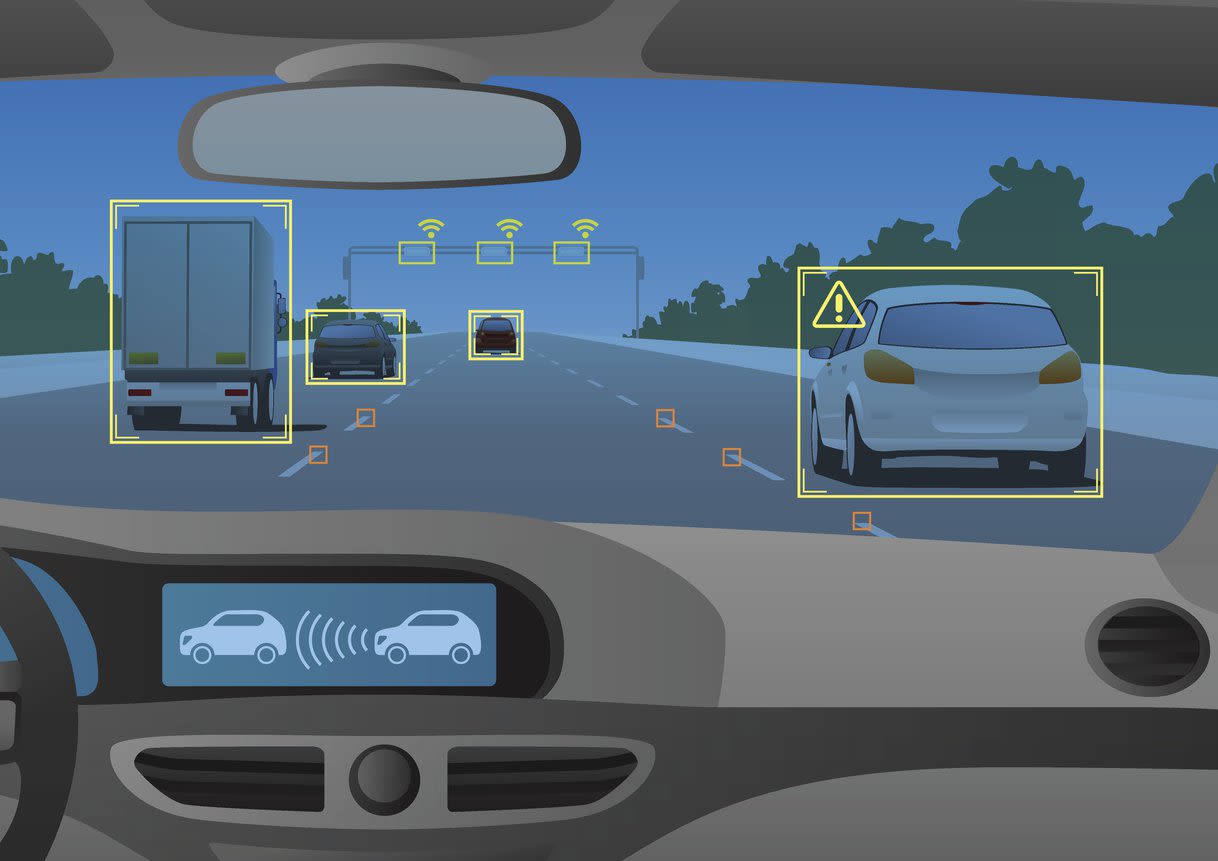 Ohio is Spending $45 Million on Center that Will be used to Test Self-Driving Vehicles
---
There was a time when autonomous cars were only found on television screens as the technology was far too advanced for society. Cars were driven by people and people were in control of their cars. But, the more our technology advances, the more companies are able to develop things we once only thought existed in our favorite movies and TV shows, including cars that drive themselves. And while drivers are still in control of their cars, the truth is, autonomous vehicles are coming to a car dealership near you as many companies have already begun to manufacture and test them.
Now, as you know, anytime something new is created that is appealing to buyers, the more other companies will want a piece of the pie and will try and compete for it. This means that the more autonomous vehicles that are created, the more roadway we will need for these companies to test their vehicles on. And Ohio is spending nearly $45 million to be that place for companies to come to.
According to the Ledger-Inquirer, Ohio Governor John Kasich along with officials from Ohio State University and the Transportation Research Center (TRS) "have broken ground recently on a $45 million center that will be used to test self-driving vehicles." The center, which has been named the Smart Center, will be 540 acres in size and located inside the 4,500-acre Transportation Research Center in East Liberty. It will "feature roads and structures intended to replicate the high-speed intersections, rural roads and urban areas normally encountered by drivers." Officials stated that the center will provide "researchers and vehicle developers access to the types of driving variables autonomous cars will face in real-life driving situations."
TRC's chief executive, Brett Roubinek said that "every day, the technology is advancing at the speed of light" [Source: The Columbus Dispatch]. However, the Smart Center will enable them to "adapt to the technology as it rolls out." And while the center will become the "global epicenter for testing autonomous vehicle technology," Governor Kasich believes this will make Ohio "cool" and get the state "on the map." TRC expects that they will be able to "open the first portion of the autonomous vehicle testing facility by the end of the year."
Perhaps with a designated area to test self-driving cars, fewer accidents involving them will happen. After all, self-driving vehicles are expected to help reduce the number of auto accidents that occur as many are attributed to human error. But, the truth is, testing these vehicles out on open roads puts driver's lives at risk. However, with this new center that is designed to cater to this type of vehicle testing, hopefully, manufacturers will be able to work out any kinks and create vehicles that are safer and less likely to get involved in a collision.
Unfortunately, we still have some time before autonomous vehicles become more common on roadways which means there are still distracted, drunk, and inattentive drivers out operating their vehicles. And if you happened to have been involved in a crash in Columbus, OH recently, you may be wondering what your next step is aside from working toward recovering.
While some accident victims choose to file a personal injury lawsuit against the at-fault party, others are forced to file a claim against their insurance company who has refused to pay their claim. So, if you are considering doing either of the two or are simply in search of some guidance, contact Columbus, OH personal injury attorney E. Ray Critchett at 740-282-5393. Our firm will sit down with you, review the details of your accident, and discuss some possible options as to what you should do next.
If you would like, you can visit E. Ray Critchett, LLC or call us at:
1071 S. High Street
Columbus, OH 43206
740-282-5393