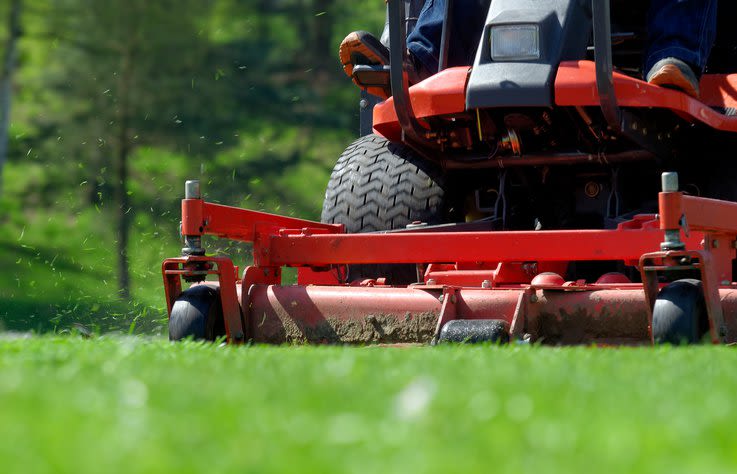 Lawn Mower Accidents are Becoming a Common Occurrence
---
One of the reasons why news sources are so beneficial to the community is because they inform the public as to what is going on around them, including the various types of accidents that are occurring. While we all know that vehicular accidents are some of the top stories that make headline news, there is another type of accident that seems to be occurring more frequently than we think.
According to 10TV's "What's Going Around" report, accidents involving lawnmowers seem to be happening more often, resulting in both adults and children suffering severe and even life-threatening injuries. Because these types of incidents are becoming more common, it means we need to heighten our awareness around them, become more informed on the risks associated with using them, and familiarize ourselves with the ways we can prevent an accident involving a mower.
According to the source, nearly "17,000 children are rushed to emergency departments each year because of lawn mower accidents." Dr. Mike Patrick of Nationwide Children's Hospital told the news source that "mowers should be treated as the dangerous machinery they are-which means never allowing kids to join you on a riding mower." Dr. Patrick said that this could be "a fatal move for kids" as the mower could overturn, and the child can fall over and possibly even get trapped underneath the mower.
Just recently, the Lexington Herald Leader reported that a 50-year-old male who had been riding a commercial mower was killed after the machine overturned and fell on top of him. While medics did transport him to the hospital in an effort to save his life, he succumbed to his injuries and passed away. The Tennessean also reported yet another tragic accident that was responsible for taking the life of a 15-year-old boy from TN. According to the news source, Jacob William Combs had been operating a riding lawnmower trying to surprise a family friend by mowing a large piece of land that belonged to them. Unfortunately, Combs was later "found in a creek after being pinned down by the lawnmower."
Combs was one of seven siblings who lived with his mom in Spring Hill. He was a sophomore at Independence High School and played football last year and had plans of joining the track team this coming year. Many described him as a "family protector" and a "hard worker."
It's always unfortunate to hear about these types of incidents, especially when they involve young kids. However, because more and more incidents involving lawn mowers are being reported, it is vital that you and your family take the necessary measures to keep yourselves safe when operating a mower or playing nearby to where one is being used. Some safety tips the American Academy of Pediatrics suggest you take into consideration include:
"Wear sturdy closed-toe shoes with slip-proof soles, close-fitting clothes, safety goggles or glasses with side shields, and hearing protection."

Avoid pulling the mower backward or putting it in reverse unless you must do so. In the event you have to back up, remember to look for children behind you before reversing.

If you are mowing a slope and using a walk-behind mower, be sure you "mow across the face of the slopes, not up and down, to avoid slipping under the mower and into the blades."

If you are operating a riding mower and mowing a slope, be sure you "mow up and down, not across" as this could put you at risk of tipping over.

You should never allow children to play in the same area as a lawnmower is being used. Not only could they slip and fall and get caught in the machine, but they also could get hit with small objects that weren't picked up prior to the lawn being mowed.
Now, in the event you or your child has been involved in an accident involving a lawn mower or another type of incident in Columbus, OH and you have some questions regarding it that are in need of being answered, you can always contact personal injury attorney E. Ray Critchett. While some accidents permit you to file a claim through your insurer to help recover funds you may need for medical expenses, others qualify you to file suit against a negligent party who may have been responsible for causing the accident.
So, if you would like the opportunity to sit down with a personal injury lawyer in Columbus, OH to discuss your questions and receive some advice, visit or call E. Ray Critchett, LLC at:
1071 S. High StreetColumbus, OH 43206740-282-5393