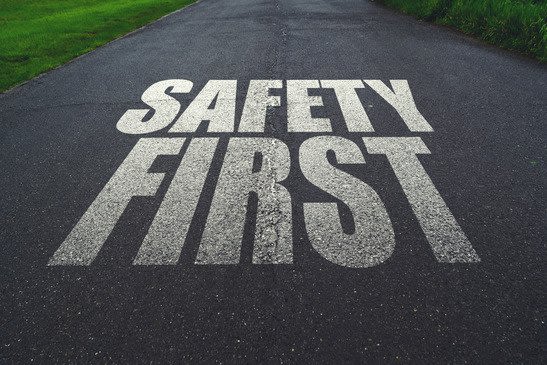 How Did Some of the Top-Selling SUV's Rank in Crash Tests?
---
The Insurance Institute for Highway Safety (IIHS) recently released its ratings on small SUV's for occupant protection in a passenger-side small overlap front crash. Knowing how certain SUV's ranked is important as it helps consumers who are looking to purchase a small SUV find one that is both safe for them and their passengers. If you are the owner of a new SUV or are considering purchasing one, the crash test the IIHS performed helped determine how the SUV's mentioned below ranked in terms of whether they offer the same level of protection for front-seat passengers as they do for drivers. As the automotive industry continues to grow and develop some pretty "smart" vehicles, we should be taking into account how safe they are for our passengers, not just for us.
So, if you're wondering which SUV's were tested and how they ranked, read on.
BMW X1- Earned a "Good" rating

Chevrolet Equinox- "Good" rating

GMC Terrain – "Good" rating

Jeep Compass- "Good" rating

Mitsubishi Outlander- "Good" rating

Mitsubishi Outlander Sport- Earned a "Marginal" rating

Ford Escape- Earned a "Poor" rating
According to the IIHS, "both the Outlander Sport and Escape allowed too much intrusion into the occupant compartment on the right side." Although Ford began in 2017 to "reinforce the structure on the driver side of the Escape to improve occupant protection in a small overlap front crash," it didn't make the same change to the passenger side. Another issue that was presented after the crash test was that the side curtain airbags in the Escape and Outlander Sport didn't deploy in the crash test. And without side airbag protection, "the right front passenger would be vulnerable to contact with side structure and outside objects in a small overlap front crash."
When IIHS chooses vehicles for its 2018 Top Safety Pick List+, vehicles must have a "good" or "acceptable" passenger-side rating to qualify. Although the Outlander is among the nine SUV's that have qualified for a 2018 Top Safety Pick award, there were no other small SUV's that earned the "plus" awarded because they fell short of a good rating because of their headlights.
Things you should consider before purchasing an SUV.
If you're in the market to purchase a new vehicle, consider the crash test results above along with the information provided below.
SUV's are more prone to rollovers because of their heavier body weights, according to Autotrader.
SUV's may be more difficult for smaller children to get in and out of.
Because of its high thresholds, an SUV might make it more difficult to load groceries and other necessities into it.
Now, if you are adamant about purchasing an SUV as you think this is the most suitable vehicle for you and your family's needs, Autotrader suggests you look for a "responsive, mid-size SUV with excellent crash test ratings, or consider a crossover, which combines the safety of minivans with the sleek features of a traditional SUV."
Choosing a vehicle that has proven to stand strong in a crash test is only one step you should take to ensure you and your family are safe on the roadways. Other things you can do to help keep you safe and prevent serious injuries in the event of a crash is always wear your seatbelts and always buckle infants and toddlers in properly into their safety restraint seats.
In the event you were recently involved in an accident in Columbus, OH and believe you are entitled to more compensation than what your insurer has offered or have yet to file a claim for the damage done, contact Columbus personal injury attorney E. Ray Critchett today.
You can reach E. Ray Critchett, LLC. at:
1071 S. High Street
Columbus, OH 43206
740-282-5393
If you were involved in an accident in Dublin, OH, below is the address to the office located in this city.
7240 Muirfield Drive, Ste 120
Dublin, OH 43017