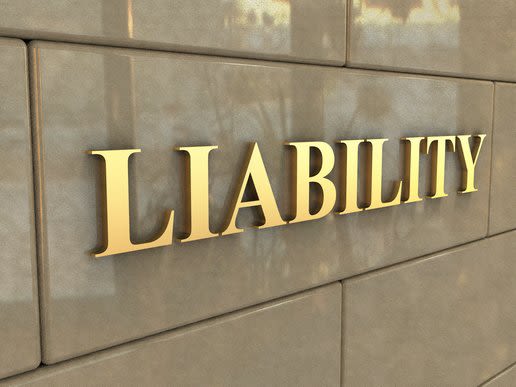 Family Sues Starbucks for Damages After Drinking from Beverages Containing Barista's Blood
---
Fast-food restaurants, coffee shops, and smoothie bars have made grabbing food and beverages on the go extremely convenient. Among all the establishments that are out there, Starbucks is loved by many as the food and beverages served meet the desires of most. Unfortunately, Starbucks recently received an adverse reaction to the beverages that were served to one family which has now led to the filing of a personal injury lawsuit.
Although the incident occurred in California, Starbucks locations are found all over the U.S., even in Columbus, along with many other types of establishments that serve food and drinks. And while the worst discrepancy we have all encountered at a place such as Starbucks may be that our order was mixed up or our food didn't taste too good, this family struggled with something much more serious that led to months of suffering.
According to wapt.com, Amanda Vice, her husband Louis Vice, and his other Rhonda Agles, all ordered beverages from a California Starbucks location in 2016. When they got home, they had noticed that there was something smeared on the side of one of the cups, and it was red. They also stated that the drink had a "strong metallic smell," not your ordinary scent you smell when you purchase a cup of Starbucks coffee. That prompted the family to continue inspecting their drinks even further. To their surprise, another cup, which was shared by the family and even the couple's 2-year-old daughter, had the same red stain. After having consumed the drink prior to noticing the red smear, they also saw red inside on the cup around the rim.
The family inspected themselves to determine if one of them had been bleeding and not an ounce of blood could be recovered. There was only one other explanation for the red markings found on the inside and outside of the cups, it was blood from the barista who had prepared the drinks.
Prior to them realizing this, though, their 2-year-old had licked the lid of the cup and ate some of the whipped cream. After the family got in contact with the establishment, they confirmed that one of their workers had been bleeding and she was removed from the floor. They asked that she be tested for HIV or any other communicable diseases as this family all now was at risk of being exposed to it.
While the barista wasn't forced to comply, the family decided to have some tests done on their own. Through the time and waiting it took to get the results, the family experienced "stress, nervousness, fright, anguish, grief, anxiety, worry, and shock for several months."
Starbucks Offered $1,000 to Each Family Member but Their Personal Injury Lawyer Declined the Offer
Because of all the suffering the family went through, the personal injury attorney representing them felt their claim was worth much more. They are now suing Starbucks for failing to warn the family, negligence, breach of express warranty, breach of implied warrant, fraud, intentional infliction of emotional distress, battery, assault, negligent hiring, and negligent training and supervision.
Sadly, there are many other individuals whose lives are negatively impacted by the negligent actions of others that lead to pain, suffering, and mental anguish.
If someone recently caused you to suffer, whether it was mentally or physically, you too can take legal action like this family did. If you would like to discuss your matter with a qualified personal injury lawyer in Columbus, Ohio, E. Ray Critchett is available to speak with you. At our law firm, we understand how incidents like these can impact a family which is why we want to help you recover the compensation you are due and are prepared to fight until a favorable outcome is reached.
Call us now at 740-282-5393 and get your free consultation scheduled.