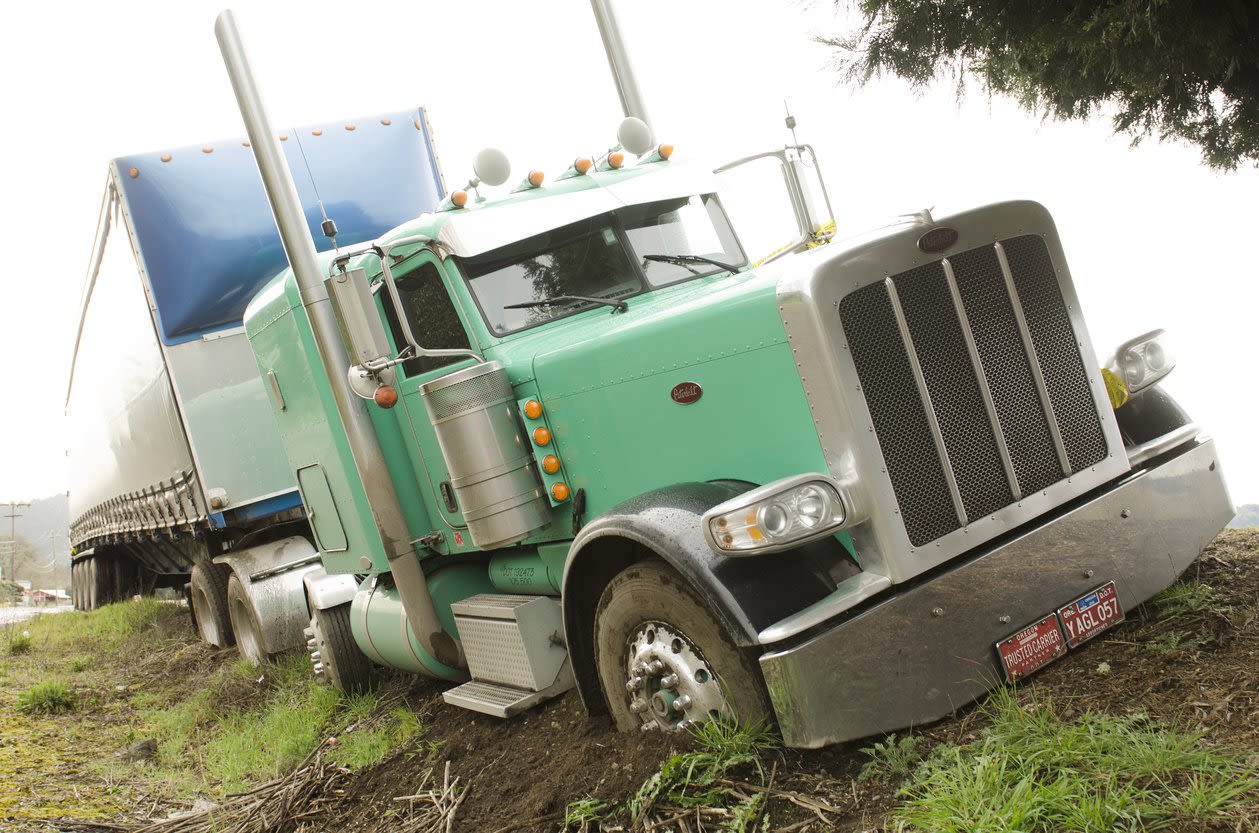 Business Owner in Columbus Worried as Tractor-Trailer Trucks Continue to Crash Behind His Property
---
Many business owners experience ups and downs during the time their company is in operation. The fact is, it isn't easy owning and running a business, especially when your employees are at risk of being injured and your property is at risk of being damaged. For one business in Columbus, this is the risk they take every day.
Bob Lyon owns a business that backs up to the northbound side of I-270 on the west side of Columbus, according to ABC 6 On Your Side. While you wouldn't think much of this, Lyon says it has become a big concern for him after his surveillance video camera that sits out back captured six accidents involving tractor-trailer crashes in the past four months. And on August 17th, yet another truck came barreling down the hill and into the bushes just a few feet away from Lyon's business and his production trucks he has sitting out in the parking lot.
While Lyon thought that "someone would take notice," not much has been done about it. In fact, he has taken it upon himself after witnessing so many accidents involving large trucks to contact the news outlet and find out "what those in power were going to do about this crash, and the ones before it." Employees working for Lyon Video also took the initiative to find out why these trucks continue to drive off the roadway, tearing down trees and anything else in their path.
After employees "drove the section of I-270 behind to the company, they discovered a metal guardrail next to a creek that quickly juts out, almost into the traffic lane". Because the city has begun a widening project, the right lane near the guardrail is narrower and there is nearly no "shoulder on the edge of the road." The source indicated that "tire tracks show that trucks strike the guardrail and are knocked off the shoulder into Lyon's backyard." While they have come close to his business and his expensive production vehicles, thankfully they haven't yet hit any.
A spokesperson for the Ohio Department of Transportation acknowledged the hazardous area and said that the guardrail is there for safety precautions and is expected to prevent vehicles traveling on the highway from crashing into the creek. They do not have plans on removing it or altering it right now. The spokesperson went on to say that there are reduced speed limit signs there to help give motorists, such as those who operate large trucks, more time to "maneuver around the guardrail as they encounter it."
While the lane widening project is expected to help move traffic away from the guardrail, Lyon and his employees are still concerned as there have been one too many accidents occurring behind his business. He told the news outlet that "We're even skeptical of standing out there, or working out in the (rear) area because you just never know."
The reality is, whenever there is roadwork being done, there is a chance that it can affect traffic and the safety of the drivers. That is why whenever you see signs present indicating roadwork is being completed, you drive with caution and reduce your speed. However, if you have been involved in an accident in Columbus, OH and you believe the city is responsible for it due to the roadway being done, consider contacting Columbus personal injury attorney E. Ray Critchett. You may be able to recover compensation by filing a claim with the city, although there is a specific process that must be followed.
Therefore, if you are looking to hold the city or even another driver accountable for causing you to engage in a car accident, our firm is prepared to help you obtain the maximum compensation you are entitled to receive.
You can reach E. Ray Critchett, LLC at:1071 S. High StreetColumbus, OH 43206740-282-5393