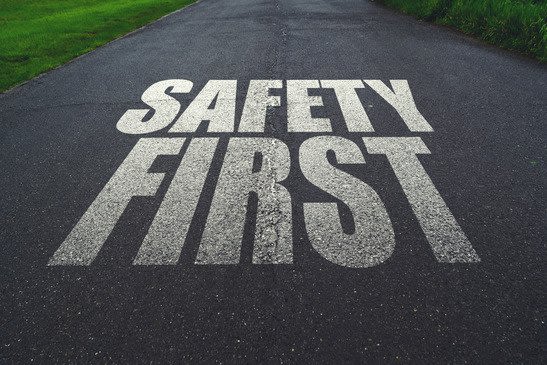 Aviation Students at Columbus College Have Learned a Few Lessons from the Recent Southwest Airlines Accident
---
Aviation students attending Columbus State Community College in Ohio are saying the recent Southwest Airlines accident that occurred back in April has taught them a few lessons about the field of work they are preparing to go into. According to ABC 6 On Your Side, the students who are studying to be plane mechanics are learning just how deadly these accidents can be and how they can impact their profession. If you didn't get a chance to gather all of the details regarding the recent incident involving Southwest Airlines Flight 1380, we share with you a brief description of what happened.
Last month, a window was shattered on the Southwest Airlines Flight 1380 after an engine fan blade broke apart while the plane was in flight [Source: Market Watch]. It appears a jagged chunk of that engine part broke off and when it shattered the window, it caused a partial loss of cabin pressure. As a result, 43-year-old Jennifer Riordan was pushed nearly halfway out of the window but was brought back in by brave passengers who didn't let her go. Sadly, she passed away due to multiple counts of blunt force trauma. Industry experts have studied evidence from the incident and determined that the fan blade "showed signs of consistent metal fatigue."
The plane incident also revealed that the "pilots struggled to handle the plane after the engine blew apart at 32,000 feet over Pennsylvania." Thankfully, captain Tammie Jo Shults managed to take control of the plane and landed it safely without anyone else sustaining any injuries.
After the incident, students at Columbus State have become more cognizant of how important their job is and the impact they have on the safety of the flight. Jeff Gruber, who is with the Columbus State Aviation Maintenance Technician Program stated "you have to have the mindset, that could be my relative, wife, husband, or kids getting into that plane. You want to make sure you do everything safe."
Columbus State is one of three colleges located in Ohio that trains students to become full-time aviation technicians. Gruber said that in order to become an aviation technician, students have to do more than attend school for the required period of time in order to learn all the information they will need. Instead, Gruber said, "it is always a learning process." Students who choose to pursue a career in the aviation technician program must fulfill four semesters of class work and 1,900 hours of training. Part of the instruction these students receive involves discussing and studying deadly plane accidents.
The fact is, as time goes on, things begin to wear down on planes just like any other mode of transportation, and it is the duty of an aviation technician to find out when this happens. And as equipment is upgraded, these students are then forced to go back through training so they are equipped with the skills to determine when something isn't right and how to fix it.
A reporter with the news source posted a photo along with a comment on Twitter after going out and speaking with Gruber that he was able to see "how the next generation of aviation mechanics studying at CSCC are being trained to keep passengers safe." He also acknowledged just how much studying that would entail.
While it is reassuring to know that aviation mechanics are using this incident and many others to help prevent another from happening again, the truth is, not all can be avoided. And seeing how devastating these incidents are along with those that happen on our roadways, it is important that victims understand what legal rights they have so that they can receive some sort of assistance to get them through this trying time.
In many cases, accident victims are entitled to collect compensation for pain and suffering, loss of wages, and even medical expenses and Columbus, OH personal injury attorney E. Ray Critchett wants to ensure you get what you are entitled to if you were recently involved in an accident in Columbus, OH. If you would like to schedule an initial consultation where we can discuss the pertinent details of your recent incident, give us a call at 740-282-5393.
You can contact E. Ray Critchett, LLC. at:
1071 South High Street
Columbus, OH 43206
740-282-5393