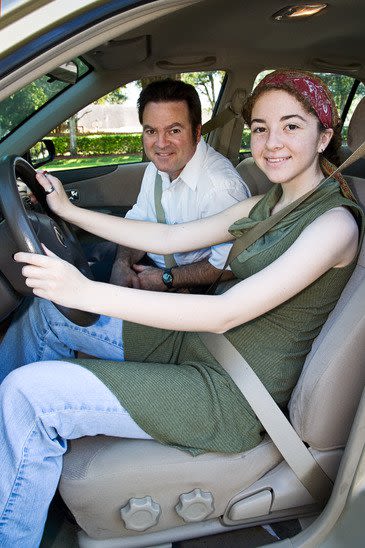 5 Things Teens Should Avoid Doing While Driving
---
When a teenager is finally given permission to get the behind the wheel of a vehicle, it is extremely important that they are not only warned of the risks associated with driving but that it is reiterated time and time again that driving is dangerous. Car accidents claimed the lives of 2,333 teenagers in 2015 alone and left 221,313 suffering from injuries in 2014 [Source: Centers for Disease Control and Prevention (CDC)]. And you can expect that they will continue to do so until these inexperienced drivers are pushed to practice safety when they are operating an automobile. While a parent or influencer can only inform a teen of the things they can be doing to help prevent an accident, perhaps the recent accounts that have made news headlines will serve as a reminder as to why they should consider implementing the strategies they hear on a consistent basis.
We share with you below one horrific accident that transpired just a few days ago.
It was January 24th when three Buckeye Valley High School students were let out of school in Delaware County, OH. The students had been traveling together on State Route 257 in Scioto Township when the driver crossed the center line, hit a guardrail, utility pole, and then a tree. As a result, the vehicle flipped. 16-year-old Jacob Richardson and 15-year-old Mykaela Fellure were killed on impact. The only passenger who managed to survive was an unnamed girl who was occupying the front passenger seat. She was transported to Nationwide Children's Hospital and then released the following day.
Classmates were shocked when they heard the news and students who attended the school couldn't believe what they were hearing. Teenagers tend to think that something so tragic could never happen to them. But then, when an accident does occur involving someone they know or love, they are brought back to reality only to realize that driving can be deadly when the motorist is not exercising caution.
Although nbc4i.com neglected to report the cause of this tragic accident, many teen collisions that occur like this are often attributed to distracted driving. So, what can teenagers do that will help reduce their chances of engaging in a crash like this one? We share a few tips for them below.
Avoid driving with passengers or engaging in conversation if you are traveling with others.

Don't drive at night or if you are feeling tired.

Don't drive if you don't feel as though you are ready. Rather, practice driving with a parent if you aren't confident with your own driving skills.

Avoid speeding, swerving in and out on lanes, or engaging in any other behavior that is deemed as reckless.

Never text and drive and avoid talking on the phone.
Teens should also be encouraged to always wear their seatbelt as it helps to reduce the chance of sustaining a serious injury in the event an accident does occur.
[Source: CDC].
If your teen was recently involved in a car collision in Columbus, Ohio and you are looking for ways to recoup compensation to cover the costs of medical expenses that have accrued, contact Columbus personal injury attorney E. Ray Critchett. Not only has our firm helped more than 500 clients just like you, but E. Ray Critchett has over a decade of experience in representing accident victims looking for justice and closure. You can contact us now by calling 740-282-5393 to get your free consultation scheduled.